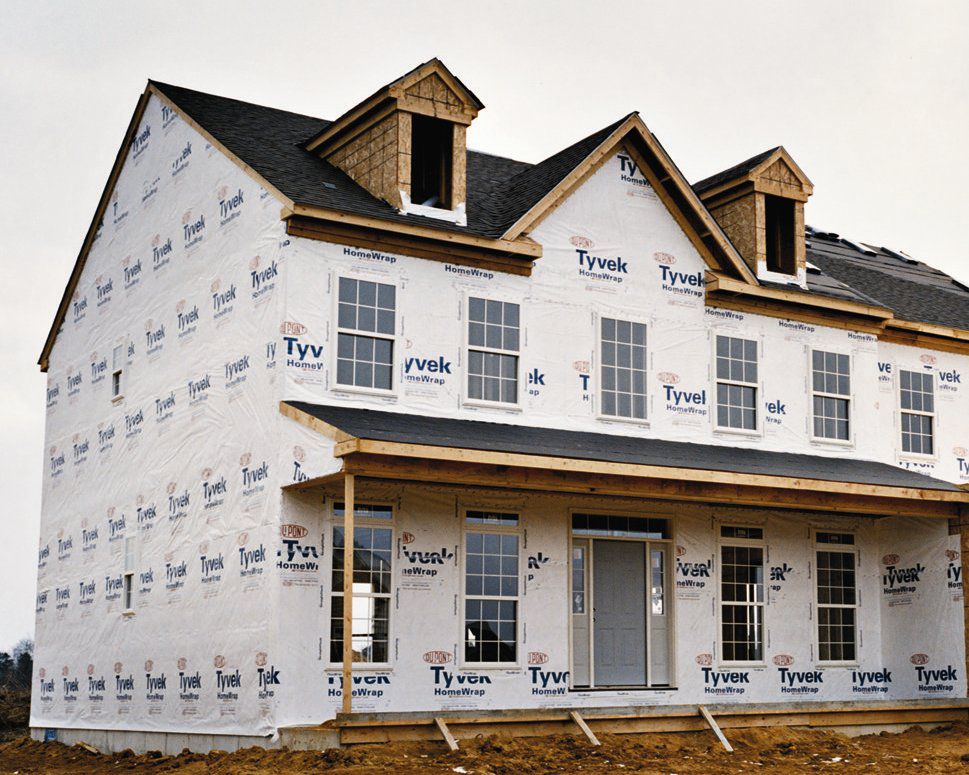 Tyvek is a synthetic, high-density polyethylene fiber registered under as a DuPont trademark. People use it as a house wrap during construction. Tyvek, which has been used for over 50 years in the field of garments, packaging and construction, is also a building material is suitable for use during construction because it is strong and therefore, hard to tear. It is also easy to cut using a knife or scissors and it allows water vapor to pass through but not liquid water. These features have made the material popular with the building and construction industry. Here at Mid Atlantic Box, let us also look into the additional benefits Tyvek offers such as the following:
Tyvek building materials are installed as a seal of excess air leakage or infiltration hence minimizing heating and cooling during summer and winter respectfully. By using Tyvek house wraps, you can save money when it comes to the payment of energy bills. At the same time, you lighten the workload of your HVAC system hence prolonging its lifespan.
Provides Moisture Protection
By using Tyvek building materials, you have a barrier guarding against any moisture passing through the walls. It also acts as a casing to cover the gaps found between insulation and sheathing and hence, it prevents molds from building up on the walls of your house. This consequently keeps you and your family safe from serious health conditions brought by breathing mold-contaminated air. This benefit is one of the biggest reasons why the field of medicine takes Tyvek materials seriously for their medical devices; they simply secure their medical instruments in tyvek pouches and have Tyvek label printers, like that of Doranix's Product and Printers, do the labeling job.
Protection from Air Infiltration
Tyvek building materials act as a barrier to the air from outside getting into the house through the walls. This airflow protective barrier creates a comfortable environment indoors. It does that by minimizing allergens and hence, cleaning indoor air.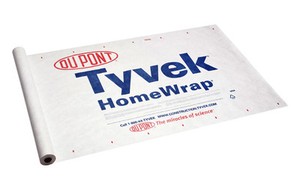 Protection against U.V Radiation
House wrapping by Tyvek building materials offers protection against U.V radiation, which can easily damage your home. It is also insect and animal resistant and therefore, it keeps your home free of critters.
Improved Performance of your Building
Tyvek house wrappers offer distinct barrier properties that improve the overall performance of your building. To ensure durability, the material is tough and resistant. That helps it withstand the pressures that come with construction. It also has the ability to tolerate UV for nine months. Additionally, it has high water resistance capabilities, which enable it to protect your house from wood and metal damage.
The material also possesses high water permeability features, which allows water from inside the house to escape, hence keeping the air inside the building fresh. Once these benefits are wrapped together, the overall performance of your building is improved throughout the year and through all seasons.
Compatibility with All Walls
Tyvek building materials are compatible with whatever wall you are building from stone, brick, metal panels, granite, and marble. Each time Tyvek wraps provide high efficiency in providing building envelope system.
If you consider the overall benefits you receive from building with Tyvek, you will realize that they help increase the durability of your house, energy efficiency, and overall cost saving in the form of energy conservation. Additionally, DuPont specialists are always available to offer you any assistance that you need. They can offer you professional advice on selecting the most suitable materials and take to step by step on the right installation process. They also provide you with warranty for all the materials you use when you are building with Tyvek.